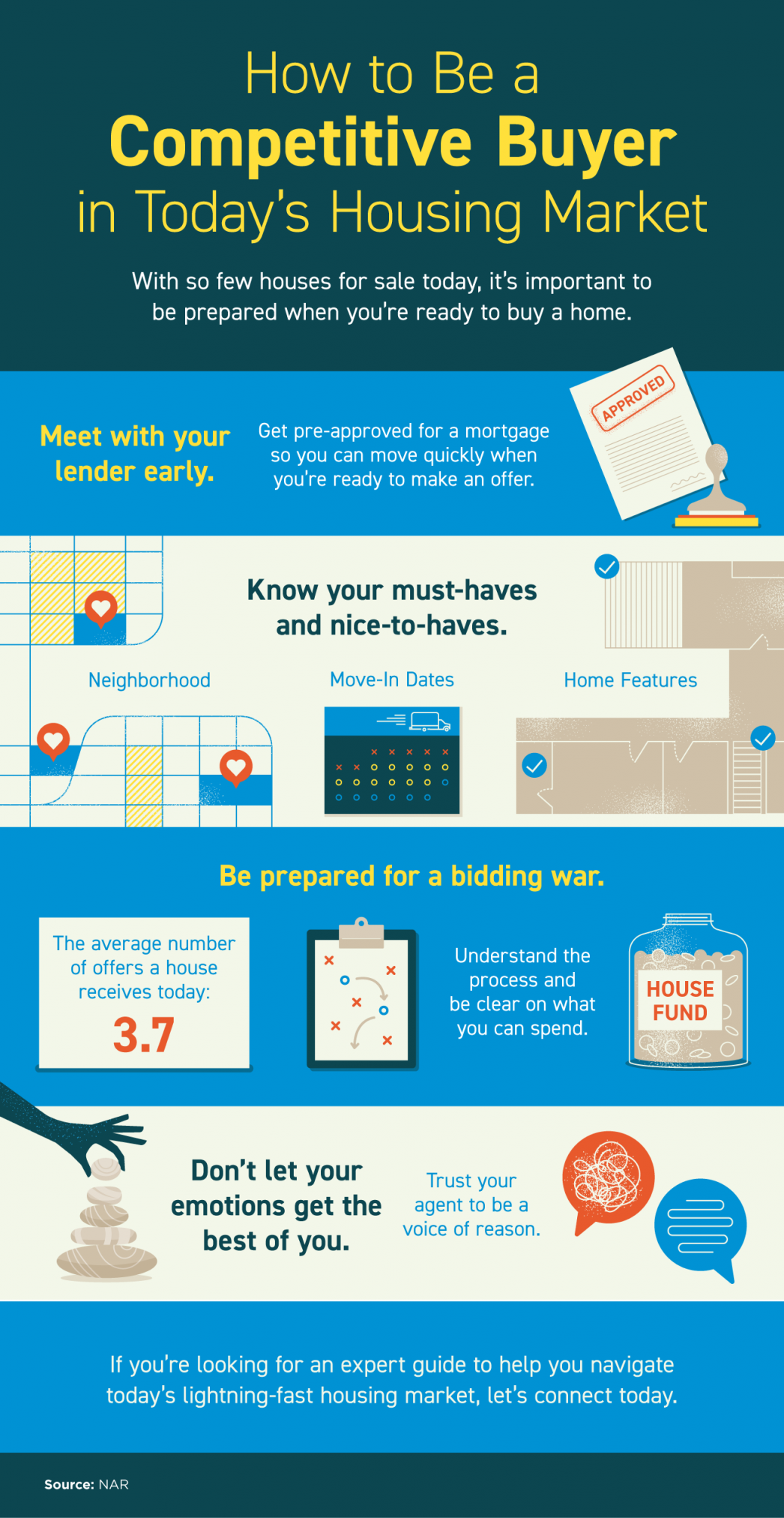 Winning an offer in today's market can be tough, but here are some of the ways you can be prepared to win!
1. Meet with your lender early, provide all the requested docs. This adds another layer of confidence for you and the sellers. In multiple offer situations they may call the lender to see how far in the process you are.
2. Go over the contract ahead of time with your agent. During our Buyer Consultation, your agent will go over the key points of the contract and how to use those key points to make your offer stand out!
3. Be prepared to let the seller stay in the home for 30 days. With a hot market if you are selling a home, you may have the same challenge when finding a new home. This allows the seller to sell with confidence, making your offer look alot better than someone who wants to move in right away.
.... this is just the beginning of the checklist we run through with our buyers in a multiple offer scenario. If you need to schedule a FREE Buyer Consultation please do not hesitate to reach out! 941- 219- 4717
Some Highlights
Meeting with your lender early, knowing your must-haves and nice-to-haves, preparing for a bidding war, and keeping your emotions in check are all ways to gain confidence in the homebuying process.
If you're looking for an expert guide to help you navigate today's lightning-fast housing market, let's connect today.